Monthly Archives:
June 2012
This is the last day of our trip to Olympia and the motel is serving little sausage patties so I make myself an english muffin, sausage and egg sandwich even though I know it'll blow my sodium levels through the roof! Not much to do this morning but pack up and head for home, but on the way out of town, we cruise by the police station, for a quick look; research for a future book.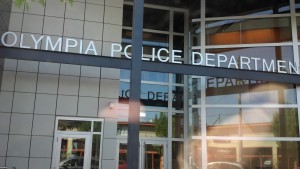 Beautiful, gorgeous, sunny day today and the drive back is smooth as silk. We stop for gas and a coffee (and bathroom break of course) and once more at a rest stop before stopping for lunch at Wienerschnitzel's for a last chance to break the diet while on vacation.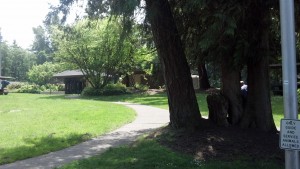 The house is nice and quiet when we get home as the youngest is at school and the oldest is completely nocturnal, guaranteeing us a nice quiet afternoon to decompress. I manage to make my 2k of writing and I'm back on the horse with my daily writing quota for Nine Steps to Sara, (it feels good to be back on track!).
This gives us all day Tuesday to relax and veg out before returning to the stack of work we both know has piled up in our absence.
A nice vacation over all, can't wait to do it all again in October!