Monthly Archives:
July 2014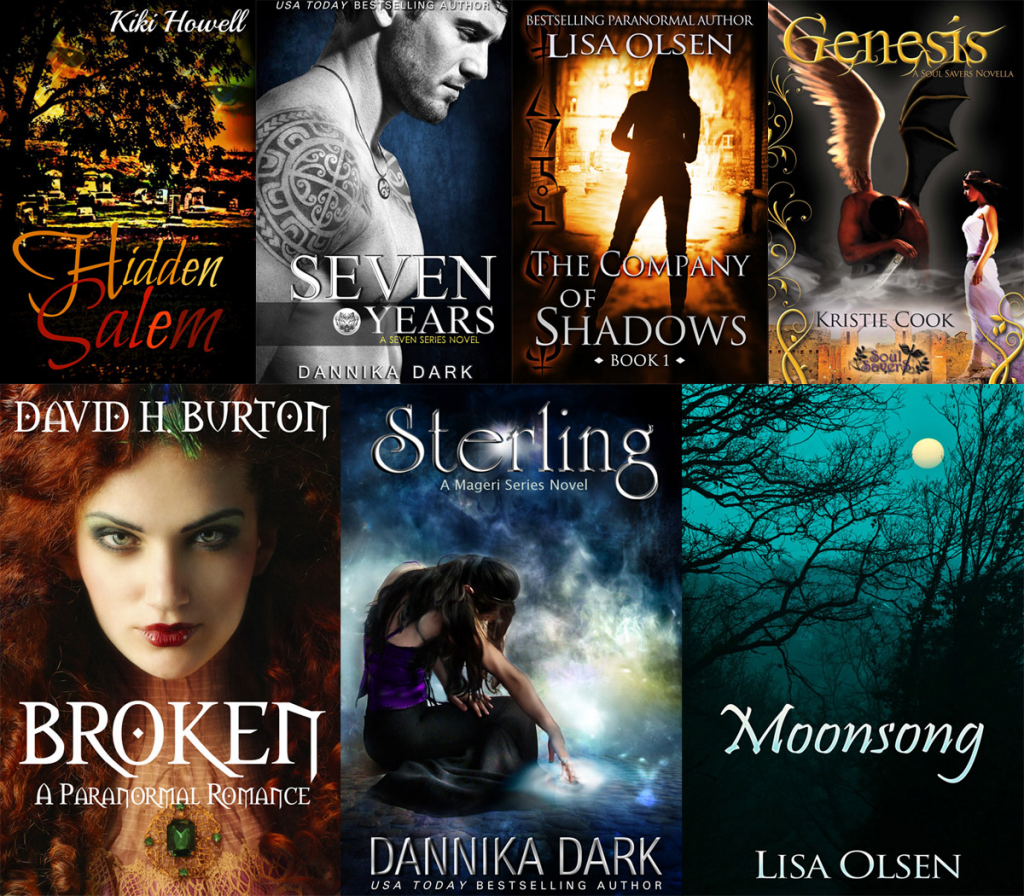 What the heck is StoryBundle? I admit, I had no idea before I was approached to be a part of this paranormal bundle, but it's a cool idea. You set the price you think the books are worth, you set the amount you think the authors deserve (yep, if you want to give the authors 100% of the royalties, you can!), you can even designate some of your purchase price to go to charity if you like! This is a great way to support indie authors and try some new books at a great price.
The basic bundle includes (minimum $3 to purchase):
• Hidden Salem by Kiki Howell
• Seven Years by Dannika Dark
• The Company of Shadows by Lisa Olsen
• Genesis by Kristie Cook
If you pony up at least $10, you'll get another three books:
• Broken: A Paranormal Romance by David H. Burton
• Sterling by Dannika Dark
• Moonsong by Lisa Olsen
The bundle is available for a very limited time only, via http://www.storybundle.com/romance. It allows easy reading on computers, smartphones, and tablets as well as Kindle and other ereaders via file transfer, email, and other methods. You get multiple DRM-free formats (.epub, and .mobi) for all books, but after the three weeks are over, the over, the bundle is gone forever!
Here's a summary from StoryBundle on why their bundles rock, but you can get more info by going to the website directly:
Why StoryBundle? Here are just a few benefits StoryBundle provides.
• Get quality reads: We've chosen works from excellent authors to bundle together in one convenient package.
• Pay what you want (minimum $3): You decide how much four fantastic books are worth to you. If you can only spare a little, that's fine! You'll still get access to four thrilling titles.
• Support authors who support DRM-free books: StoryBundle is a platform for authors to get exposure for their works, both for the titles featured in the bundle and for the rest of their catalog. Supporting authors who let you read their books on any device you want—restriction free—will show everyone there's nothing wrong with ditching DRM.
• Give to worthy causes: Bundle buyers have a chance to donate a portion of their proceeds to charity. We're currently featuring Mighty Writers and Girls Write Now.
• Receive extra books: If you beat our bonus price, you're not just getting four books, you're getting seven!
StoryBundle was created to give a platform for independent authors to showcase their work, and a source of quality titles for thirsty readers.