Monthly Archives:
May 2012
We're reminded at about midnight as we get ready to go to sleep that the club across the street from the motel likes to play loud music on Sat and Sun nights until 2am. No worries, the TV has music channels, so we put some music on and drift off to sleep like babes (which means we wake up every two hours).
Sunday morning breakfast is a repeat of the day before, but we're eager to get outside before the worst of the heat settles in for the day. Another stop at Target and we pick up a figure of Thor and I get a Captain America dogtag necklace, woot!
Today we decide we are going to drive around looking for houses, which is ridiculous because our house isn't remotely ready for sale, but we can't resist because we'd love to move to Olympia. We have no real plan, so we drive around looking at signs for new construction until we find a development we fall in love with and spend an hour drooling over show models. This one is called the Wellington, sells for only $235k and has a perfect office downstairs for me for writing!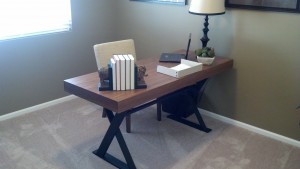 By the time we're done, I need a pitstop, so we go to Fred Meyer and pick up more figures, this time of Skrull – boring!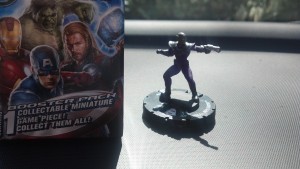 As we're both pretty hungry, we pull into a mexican restaurant called Plaza Jalisco and sadly the food is salty, but otherwise completely devoid of flavor. Even the salsa tastes tomatoes, but no heat to it, which is a huge disappointment. It's been a week since we've seen The Avengers, and we decide to escape the heat of the afternoon with a matinee showing. It's the 2nd week, middle of a Sunday afternoon and the theater completely sells out. Not a single space is left… this movie is Awesome!
After the movie, we head back to the motel and there is thankfully parking as the boat festival has started to pack up. We've been gone all day and decide to order from PizzaTime and watch Mission Impossible: Ghost Protocol on Blu-Ray hooked up to the TV. Jeremy Renner is awesome as usual, and I take another nice relaxing back after dinner.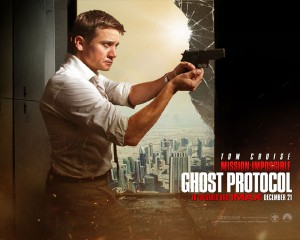 Not a single word of writing done today and I am completely guilt free!