Nick Gibson Witch Novels
Pretty Witches All in a Row
Someone is picking off a coven of witches one by one. Can Sgt. Nick Gibson and his team of detectives catch the killer before he loses the pretty witch who's got him under her spell?
Nick must cast aside his disbelief and delve into the world of the supernatural to solve the case. On hand to help is Annaliese, a member of the coven who claims to have had a prophetic dream at the exact time of each victim's death, offering clues to the identity of the killer. Can he accept the 'proof' offered by unconventional means or is she deliberately leading him astray to hide her own secrets? To cloud the issue, a local evangelist is telling anyone who asks that the victims had it coming. Is religious mania the motive for murder, or is it something more personal?
Read an excerpt from Pretty Witches All in a Row here.
View Lisa's Dreamcasting for Pretty Witches All in a Row here.
Read a review of Pretty Witches All in a Row by bestselling author Norma Beishir here.
Read a review of Pretty Witches All in a Row by Quirky Gurl on her blog.
Pretty Witches All in a Row is Lisa's best selling novel to date. It is available for sale as an eBook on Amazon.com!
It's out as an e-book for $3.99 but you don't have to have a Kindle to read it, they have free downloadable apps so you can read it on your PC, or even your phone. It's also available from Amazon in print.
 Buy now on Amazon.com!
---
Kiss the Witch Goodbye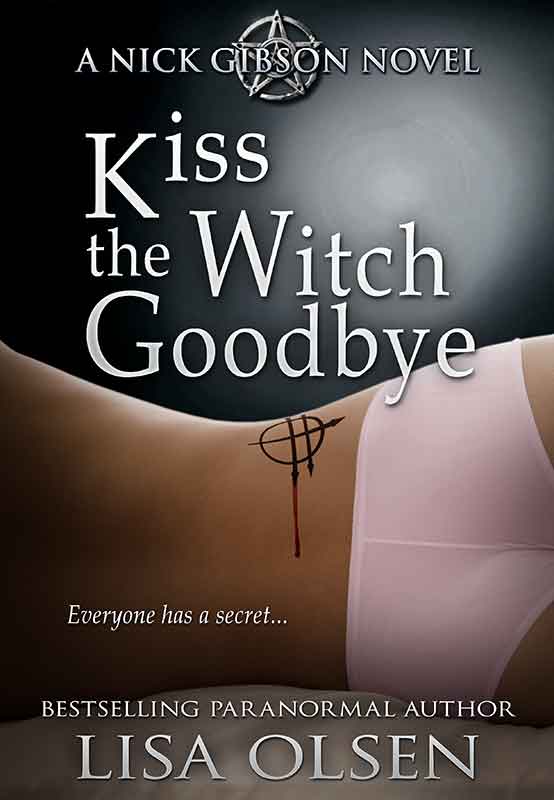 A visit from his past conjures trouble between Sgt. Nick Gibson and his pretty witch, Annaliese, as he tries to balance police work with premonition.
Kiss the Witch Goodbye draws us into the gritty world of rock with a local band that's hit it big. But with fame comes misfortune, as someone is killing their fans and the evidence points to lead singer, Jax May. Ready to defend her old boyfriend with her last breath, Annaliese champions Jax's innocence – despite the fact that he's experiencing frightening blackouts and missing time. FBI Agent Natalie Fox is closer to the case than she'd like to let on, and does her best to convince Nick of the singer's guilt.
Is Jax simply a local boy made good or a vicious killer?
Will Nick choose cold hard facts or rely on his instincts to guide him to the truth? Will Annaliese be able to use her special talents to prove Jax innocent and find the real killer before it's too late? As more victims surface, the truth might be darker than either of them believe possible.
All of Chapter One can be read here.
You can find Kiss the Witch Goodbye at:
Amazon: http://www.amazon.com/dp/B00LMJMNO4
Barnes & Noble: http://www.barnesandnoble.com/s/9781501449536
Smashwords: https://www.smashwords.com/books/view/456091
Kobo: http://store.kobobooks.com/en-US/ebook/kiss-the-witch-goodbye
iTunes: https://itunes.apple.com/us/book/id897151207