Carter is here!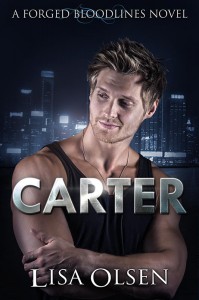 Carter is here! The print book will be out soon, but here are the links for the ebook.
Amazon US
Amazon UK
iTunes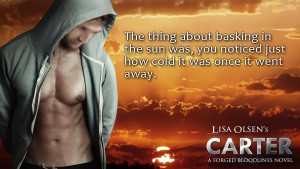 Here is the blurb:
I know what you're thinking – what kind of an asshole kills his own kind? This kind of ass… I mean me. I do. I'm a vampire hunter who just happens to be a vampire also. Or as I prefer to think of it, an exterminator, making the nighttime safer, one bloodsucker at a time.
I get it. I don't look like the typical vamp. I'm not tall, dark, and handsome. I don't smolder. People don't see a killer when they look at me. I like it that way, it lets me hide in plain sight.
Boston's just like any other city that needs cleaning up, and it's kept me busy enough not to think about what I left behind in San Francisco.
Until she walked in.
I'd seen a zillion girls like her in my day. Wannabe feeders, going for that slutty goth style they thought vampires wanted. She was perfect. I didn't have to watch anyone else in the place but her. Whoever took the bait was the one I'd target for the night. Only it turns out this girl doesn't want saving. This girl's on a hunt of her own.
*** Carter can be read as a standalone, or as book 10.5 of the Forged Bloodlines series. ***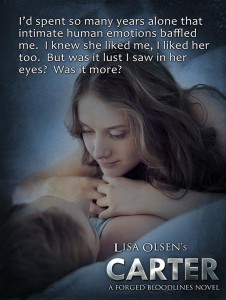 Up next I'm working on Forget Me When the Sun Goes Down, book 11 of the Forged Bloodlines series.