Cover reveal for Mercy for the Fallen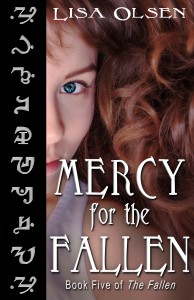 We went back and forth on this one, trying to decide if we should try a sexy guy on the cover or not. In the end, we decided to go with the same model who's on the Angel of Mercy cover instead since the story centers around Mercy more than any of the men in her life. What do you think?
Editing is going very well. I'm going to tentatively guess we're looking at around November 9th for when this one is ready to go.