June Resolution Time!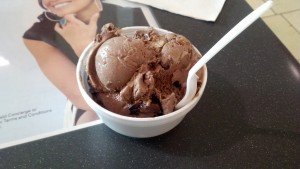 Okay, so far this year I've given up fried foods, baked desserts, fast food, and started exercising 5 days a week and tracking everything I eat. It's June, so that means it's time to give up something else and this one is going to hurt rolling into the summer months – no more ice cream!
I went back and forth on whether it was a better idea to wait until after summer to give this one up, but in the end decided that it would be healthier to give it up now.
Let's see… what else is going on… Nine Steps to Sara is coming along great! I'm in the home stretch now, just a few major scenes to get to, and I'll be done with my first draft. We've found a great cover idea, so that's progressing well too.
Also, my oldest is graduating high school in a few days!!! Man, I'm old…